Frequently Asked Questions
How will I be informed of holidays, upcoming events, and other information?

What classes do we offer?
What is the age range and experience?
We proudly offer classes in Creative Movement, Classical Ballet, Tap, Jazz, Contemporary, Lyrical, Modern, Hip-Hop, Acrobatics, Poms. and Dance Conditioning.  Our year-round programs provide safe and exciting opportunities for every student to experience the art of dance.
Parents will receive a Spring and Fall Newsletter with important studio information. There are several ways we communicate with last minute up to date information through social media. Please visit our website and follow us on Facebook, Twitter and Instagram.  You may also phone the studio line for recorded messages on updates. 
 

We offer classes for students ages 2½ -18, in levels from beginning to advanced. Our goal is to provide your child with classes in which he/she feels comfortable and is being challenged. Mom & Tot classes are also offered for students as young as 18 months.
 

How do I know which level my child should be placed?
What type of commitment is expected?

Am I allowed to watch my child in class?
Participating in a program at Rhapsody is a 40-week commitment.  Classes begin on August 10, 2015 and will continue through June 6, 2016.  To best support your child's training, CONSISTENT ATTENDANCE IS REQUIRED.  Attendance is crucial for your child to progress.  Please inform the office of any absence by phone or email within 48 hours of the absence.  In order to supplement absences, make-up classes are strongly recommended.  Information regarding make-up classes can be found in our Policies and Procedures included in your orientation packet.  Please note that you will remain responsible for payment regardless of your child's attendance.  Information regarding tuition and fees can be found in the Tuition and Fees section of this brochure.
Petite Classes – All petite classes will have an open viewing policy. We request all spectators to keep the distractions at a minimum.
 
Recreation & Company Classes – All viewing windows in studio 2, 3, 4 & 6 will be open the first week of every month and shut for the remaining weeks. This gives the dancers the opportunity to grow without any outside distractions.
 

All students will be placed at RPAC in an age-appropriate level.  Please rest assured that your child's class placement and progress will be monitored and adjusted accordingly in order to accommodate his/her growth and development.  We ask that you consider the following as we begin our dance year together: Believing you are "too good" for a certain class or level is an unacceptable attitude. Dancers placed at an inappropriate level will eventually lose interest in dance.  Dancers who want to be in a certain class because their friends are in it, may not be
successful in attaining their personal dance goals.  Each student progresses at his/her
own rate, not that of their friends. Two students of the same age, with the same number of years of training, may be placed in two different classes. Please trust the Teachers and the Directors.  We are professionals and care about your child.  We want your child to enjoy dance for many years to come.


Is There a dress code?

What if I have additional questions:
How do I registere for classes?
Petite Creative Movement
Pink, Lavender or Baby Blue Leotard
Pink Footed Tights
Pink BL Dansoft Full-Sole Ballet Shoes
Petite Ballet/Tap
Pink, Lavender or Baby Blue Leotard
Pink Transition Tights
Black BL Annie Tap Shoes
Pink BL Dansoft Full-Sole Ballet Shoes
Petite Poms/Acrobatics
Pink, Lavender or Baby Blue Leotard
Black Shorts
Pink Transition Tights
Tan BL Super Jazz Boots
Ballet
Black Leotard
Pink Transition Tights
Pink BL Pump Canvas Ballet Shoes or
Pink Pro Elastic Canvas Ballet Shoes
Tap
Black Shorts or Briefs
Any Dance Top
Black Audeo Tap Shoes
Jazz
Black Shorts or Briefs
Any Dance Top
Tan BL Super Jazz Boots
Tan Half Soles (Levels 3 & 4)
No Tights
Lyrical
Black Shorts or Briefs
Any Dance Top
Eclipse Canvas Half Sole
No Tights
Acrobatics
Black Shorts or Briefs
Any Dance Top
No Shoes
No Tights
Hip Hop
Any Work-Out Clothing
Sneakers with Non-Marking Soles
Poms
Black Shorts or Briefs
Any Dance Top
Tan BL Super Jazz Boots
Modern
Black Shorts or Briefs
Any Dance Top
No Shoes
No Tights
Please contact one of our Directors with any questions, comments and/or concerns:
 
Questions regarding our pre-professional company:
Helen Estrella, Artistic Director
helen.rpac@gmail.com
 
Questions regarding our recreational dance program:
Angie Pomeroy, Recreational Dance Director
angie.rpac@gmail.com

You can register online at

www.rhapsodyperformingartscenter.com  or by phone at (303) 721-1202. Enrollment is now open. There is a $25 registration fee.  Classes will begin on August 10, 2015.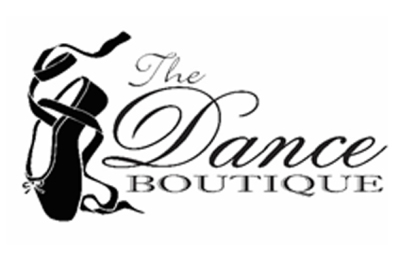 The Dance Boutique is our dance store located in the front office of Rhapsody Performing Arts Center. Here you will find great selections in clothing, shoes, accessories, books and more for the dancer in your family. We carry many brands such as: Liberts, Bloch, Mirella, Tia's Dancewear, and Capezio, among others. In the office, you may always find someone for correct shoe sizing and fitting, clothing sizing and fitting, and anything else you might need assistance with in The Dance Boutique. We are able to place orders for specialty items that we do not carry. We have many "Special Occasion" sales such as: holiday and birthday sales, BOGO sales and many more! We look forward to creating a shopping experience that will be memorable, enjoyable, affordable and convenient! We will work diligently to make The Dance Boutique the destination for all your dancewear and dance shoe needs.